Life Science Practice
Edgewater's Life Science Practice is focused on companies that create value by providing critical products or services towards the development or manufacture of pharmaceuticals, biopharmaceuticals, diagnostics, and medical devices. The dynamic and rapidly growing target verticals are focused on companies providing pharmaceutical fine chemicals, pharmaceutical services (CRO, CDMO, CMO, and niche specialist players), and companies offering differentiated reagents, materials, and technologies to the pharma industry.
Overview
View our Pharma Chemicals teaser
Media
Target Industries, End Markets, or Applications
Practice Leader: Brian Scanlan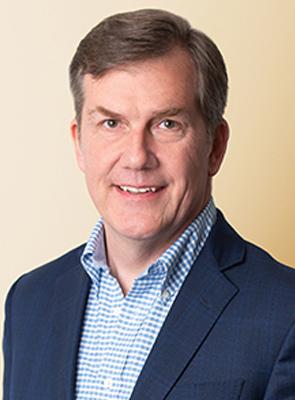 bscanlan@edgewatercapital.com
Office: (216) 292-3838
Brian leads Edgewater's Life Science practice and is engaged with several portfolio companies in advisory roles spanning commercial, operational, and Board advisory. Brian has spent nearly three decades in the pharmaceutical services sector, developing and growing companies offering highly differentiated technologies and services. He is also the Founder and Managing Partner of Freedom Bioscience Partners, a consultancy firm focused on M&A and strategic business advisory to the pharmaceutical and fine chemical industries. Prior to launching Freedom, Brian served as CEO at Cambridge Major Laboratories, a global pharma contract development and manufacturing organization (CDMO) focused on active pharmaceutical ingredients, solid state chemistry, and analytical services.
Brian holds a BS in Chemistry from Northern Illinois University and an MBA from the Illinois Institute of Technology.
Executive Advisor: Kirt Poss
Kirt Poss is an Executive Partner with Edgewater Capital Partners focused in the Life Science space. Mr. Poss brings more than 25 years of executive healthcare leadership and business growth through M&A to Edgewater. Most recently, he served as CEO-US of ProtaGene, a leading provider of advanced analytics in biopharmaceutical and gene therapy platform development, which was acquired by private equity in 2021. Previously, he founded and served as President and CEO of BioAnalytix, where he led the company from early commercial growth through M&A with Protagen Protein Services in 2019. Before founding BioAnalytix, Mr. Poss co-founded, ran and grew the biomarker imaging company VisEn Medical as President and CEO from early product development through worldwide commercialization and M&A with PerkinElmer in 2010.
Earlier in his career, Mr. Poss worked in healthcare business strategy consulting with Kendall Strategies in Cambridge, MA, where he focused in the pharmaceutical and medical device sectors. Before that he worked in scientific research at the Center for Molecular Imaging Research at the Massachusetts General Hospital and Harvard Medical School. He is a co-author of several scientific publications and multiple patents in biomarker imaging and pharmaceutical development.
Relevant Portfolio Companies